This is my hubby's favorite Hobo Casserole. It's made with one giant lean ground beef patty and baked in a cast iron Dutch oven rather than individual packets. When you want to enjoy good old American comfort food in the great outdoors, this is one of my Dutch oven camping recipes you'll want to add to your menu!
Psst we're compensated…see our disclosures.
Hobo Casserole vs Hobo Packets
I like making family-style meals in one single pot. But, you can also make individual servings in foil packets. This is great when you have picky eaters who want to include some ingredients and exclude others they don't like. I set out an ingredient bar when I make my Campfire Hobo Stew Recipe In Foil Packets and let each camper build their own packet. They can skip the baby carrots, cherry tomatoes and garlic cloves and enjoy a plain meat and potatoes packet if that's what they like.
If you prefer making campfire meals in foil, just divide the ingredients into 6 equal portions. Layer ingredients on top of the beef patties on a large piece of foil then fold it to cook on a grill grate over campfire coals at a medium high heat. You may want to have American cheese slices for picky kids who don't like cheddar. LOL
---
Recipe Prep
When you are making one pot camping meals, cooking moves quickly if you have all of your ingredients set out, measured and chopped. For this recipe you'll only need to slice onion and potatoes. You'll want to wash the potato skins because you don't have to peel them, just slice them.
Camp Cooking Tip: If you slice potatoes far in advance of cooking them, they will turn brown and dingy. To prevent that, keep them submerged in water and stored in a refrigerator or cooler up to a day in advance of using them.
---
Cooking Methods & Equipment
If you are making this as one of our easy campfire recipes, get your fire going with nice hardwood to produce coals for baking. You can also use charcoal briquettes. Time to pre-heat the oven and bake the casserole may be as long as 1.75 hours so be ready to add coals during the cooking process.
This recipe can also be made in an RV oven with a regular casserole dish, oven-safe skillet or aluminum foil pan.
---
Recipe Steps
Step 1. Prepare your ingredients, heat source and equipment as directed.
Preheat for baking at an oven temperature of 350 degrees F, you will need 25 total coals = 17 top / 8 bottom if you are using a 12-inch Dutch oven. You should be prepared with a second batch of coals in case your cooking conditions and coals don't last for the entire baking time which will be from 1-1.5 hours in addition to the pre-heating time.
If you are using a different oven size, check our Dutch oven temperature chart to see how many coals you will need.
Step 2. Pat ground beef into large hamburger patty.
Place the meat on a cutting mat so you can easily form it into a disc shape that will fit in the bottom of your Dutch oven. Season the meat with salt and black pepper.
Step 3. Coat oven and add meat.
Coat the inside of the oven with nonstick cooking spray and slide the meat patty into the oven. Press the hamburger into an evenly thick patty using a spoon.
Step 4. Layer ingredients.
Now it's time to layer the other ingredients on top of beef. Add the onion slices, then the potato slices and season with more salt and fresh ground pepper. Next, add the soup and cheese.
Step 5. Cover and bake.
Place the lid on the oven and arrange 8 coals below the oven and 17 coals on the top of the lid to maintain a baking temperature of 350 degrees F. It will take between 1-1.5 hours for the hamburger to be cooked through and the potatoes to be tender.
Step 6. Broil French fried onions.
Sprinkle the French fried onions on top of the casserole, cover with lid and move all of the coals to the top of the lid to create a broiler. The onions and cheese will be browned in about 5 minutes.
Step 7. Let stand & serve.
Remove the Dutch oven from the heat and let the dish stand a few minutes before slicing. Serve hot.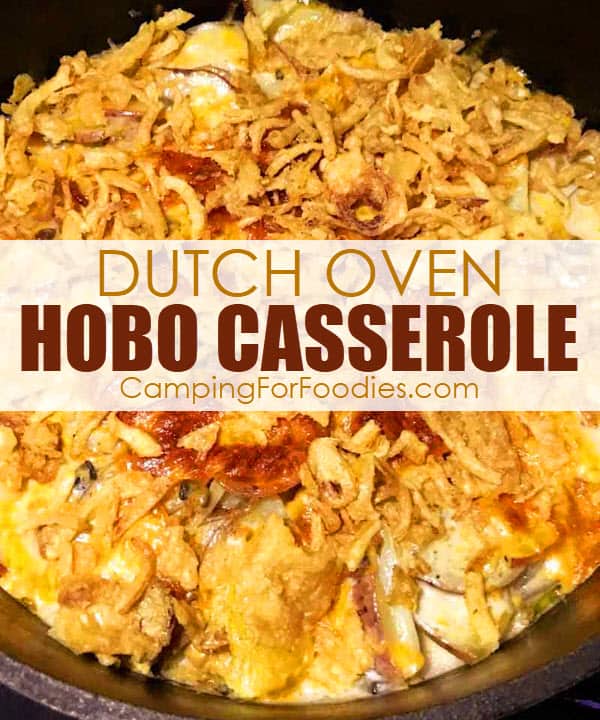 ---
Substitutions
If you prefer a leaner meat, substitute 1 pound ground turkey for the lb of ground beef. Make sure you are very generous with the non-stick cooking spray if you use an extra lean option.
---
What To Serve With This Recipe
When I serve one pot comfort food, I usually don't include any camping side dishes but I may add a simple cold dinner salad in warmer weather or frozen mixed veggies in cooler weather if I'm feeling ambitious. LOL
---
Scaling Servings
If you want to serve more people you can double this recipe but you'll want to use a larger Dutch oven so the layers of ingredients don't get really thick.
---
Leftovers
The reason I call this my hobo hubby casserole is because I know who will be eating all the leftovers! You can wrap individual servings in foil and reheat them over a campfire or just put them in a skillet, add a lid and heat over medium heat until they are warmed through.
---
Print This Recipe
Hobo Casserole Recipe
Camping For Foodies Dinner Camping Recipes: This is good old American comfort food! Hobo Casserole is made with one giant ground beef patty and baked in a cast iron camp Dutch oven.
1

pound

ground beef

80/20 or leaner so you don't have to drain the fat

Salt

to taste

Black pepper

to taste

1

small onion

thinly sliced

2

medium potatoes

unpeeled and thinly sliced (about 1/4 inch thick)

1

(14 oz)

can cream of mushroom soup

1

cup

shredded cheddar cheese

1 1/2

cups

French-fried onions

Non-stick cooking spray
Prepare ingredients, as directed.

Preheat 12-inch cast iron Dutch oven to 350 degrees F (25 total coals = 17 top/8 bottom). NOTE: If you're using charcoal briquettes, you'll probably need a second set of coals to finish the baking process.

Place meat on a cutting mat, then, pat ground beef into a big hamburger patty to an approximate size that will fit in the bottom of a 12-inch oven. Season with salt and pepper.

Spray inside of Dutch oven with cooking spray.

Use a spatula to gently slide the patty into the bottom of the pre-heated Dutch oven, being careful not to burn yourself on the hot oven.

Use a spoon to press the patty into the bottom of the oven, making sure the entire patty is an even thickness.

Place the onion slices in an even layer on top of beef.

Place the potato slices in an even layer over the onion layer. Season with more salt and pepper.

Spread soup evenly over the top.

Sprinkle cheese evenly over the soup.

Cover with lid and arrange coals for baking at a temperature of 350 degrees F (25 total coals = 17 on top of the lid / 8 below the bottom of the oven).

Bake until the hamburger is cooked through and the potatoes are tender, about 1-1.5 hours. Turn the oven and the lid in opposite directions every 15 minutes to ensure even baking.

Remove lid. Top with French fried onions and return lid to the pot. Move bottom coals to the lid so all of the coals are on the top of the oven. You are essentially broiling the French fried onions and cheese for about 5 minutes.

Remove all coals and let stand a few minutes. Slice and serve hot.
Serving: 1gCalories: 407kcalCarbohydrates: 18gProtein: 19gFat: 28gSaturated Fat: 12gPolyunsaturated Fat: 1gMonounsaturated Fat: 8gTrans Fat: 1gCholesterol: 73mgSodium: 296mgPotassium: 484mgFiber: 2gSugar: 1gVitamin A: 190IUVitamin C: 13mgCalcium: 158mgIron: 2mg
---
Similar Recipes
Comfort foods are my favorite winter camping recipes.
Beef chuck is made fork-tender after you simmer it with onion, garlic, tomato paste, beef broth and seasonings for a few hours. The addition of potatoes, carrots and celery make it a full meal.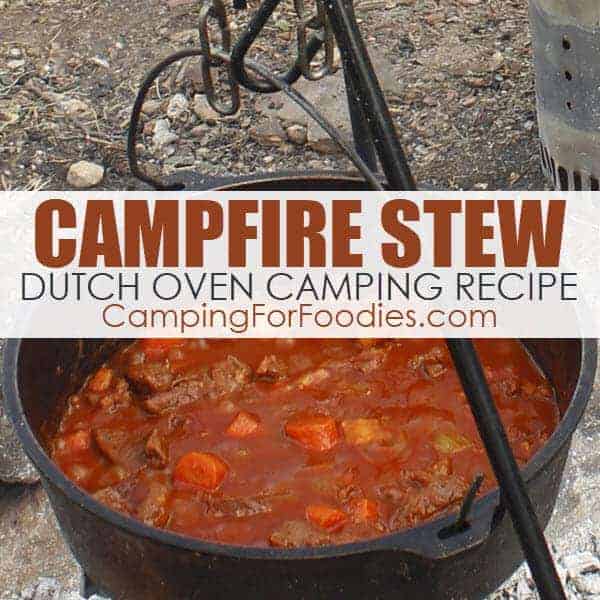 You wouldn't think lasagna is one of the easiest camping dinner recipes but this one is called "lazy man's lasagna" for a reason! Oven-ready lasagna noodles are layered with Italian sausage, basil pesto sauce, cherry tomatoes and 3 cheeses to make a yummy meal.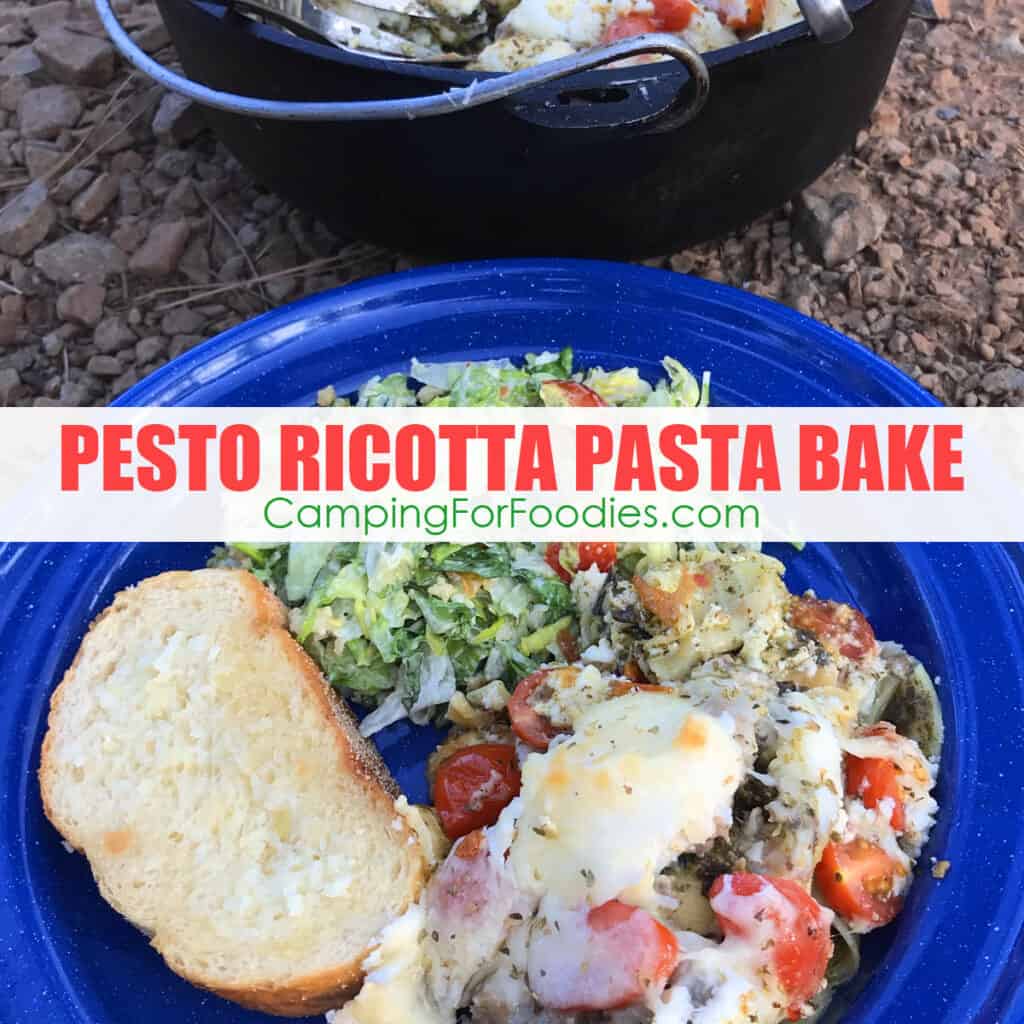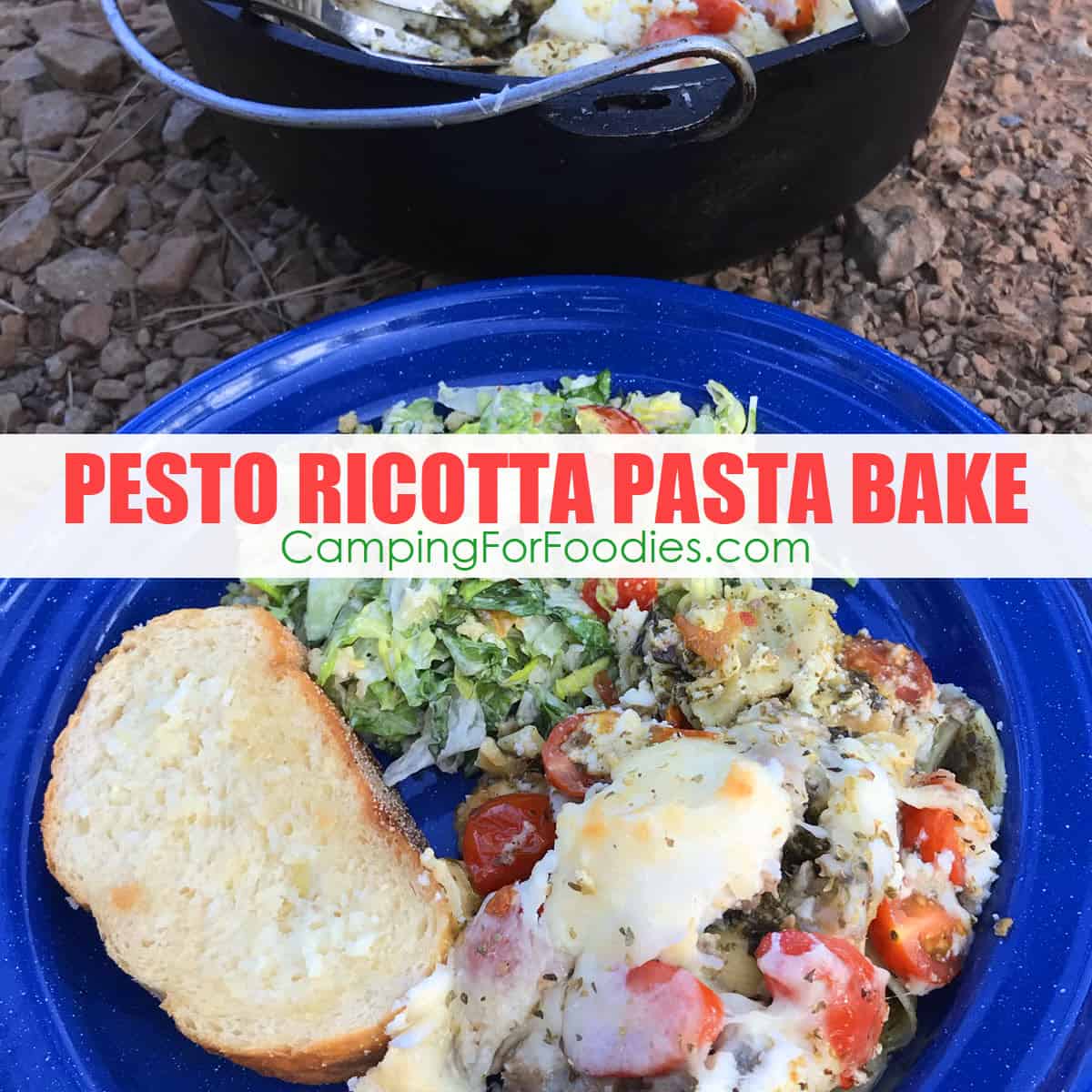 Bacon, ground beef and hot smoked sausage are combined with potatoes and canned tomatoes, pinto beans, green beans, corn and green chilies to make a thick and hearty meal.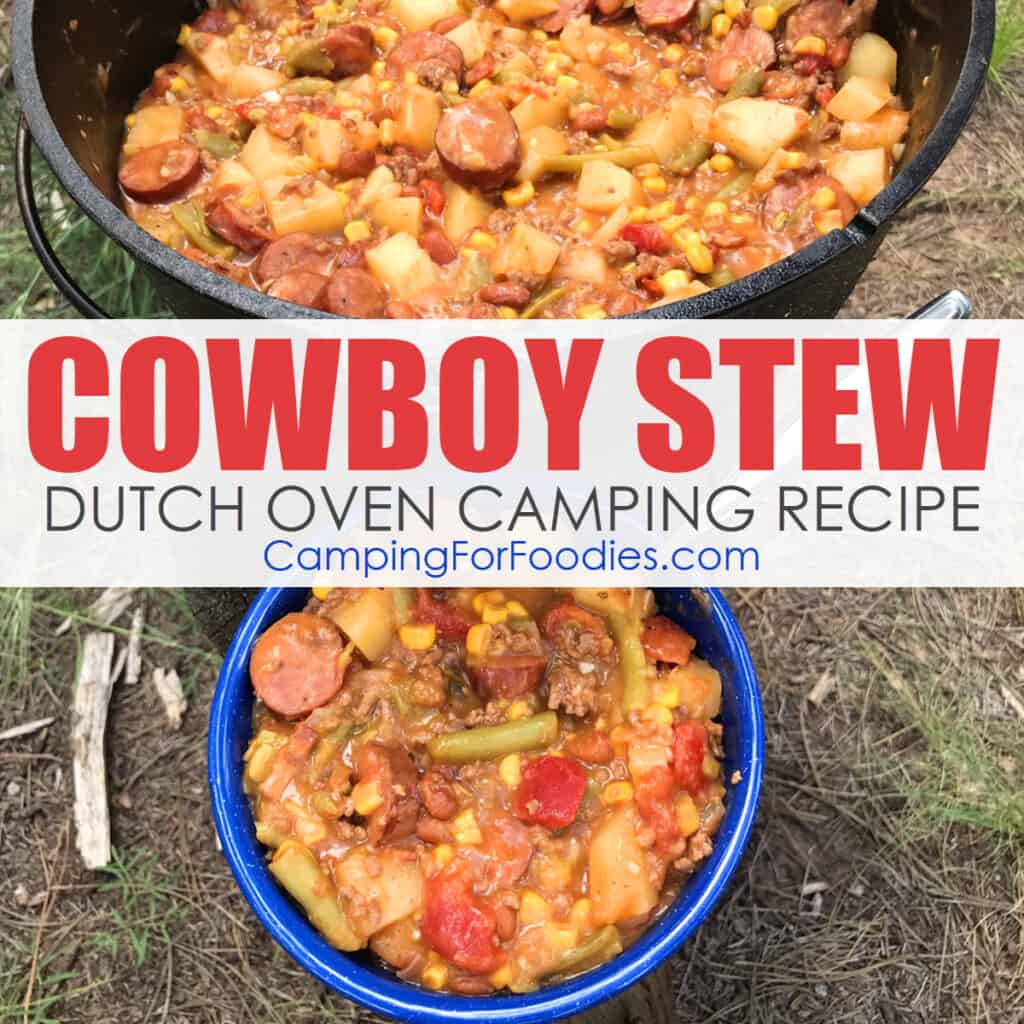 The secret to this award-winning chili is using a fantastic homemade seasoning blend. The dish starts with ground beef and ground pork for extra flavor. Adding V8 vegetable tomato juice, tomato sauce and two types of beans create a yummy sauce. We like topping our chili with sour cream, chopped onion and shredded cheddar cheese.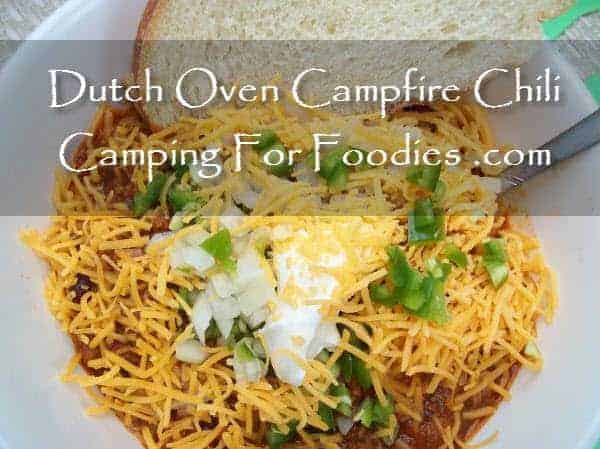 This pot pie is made easy with a few shortcuts: frozen mixed veggies and refrigerated biscuits.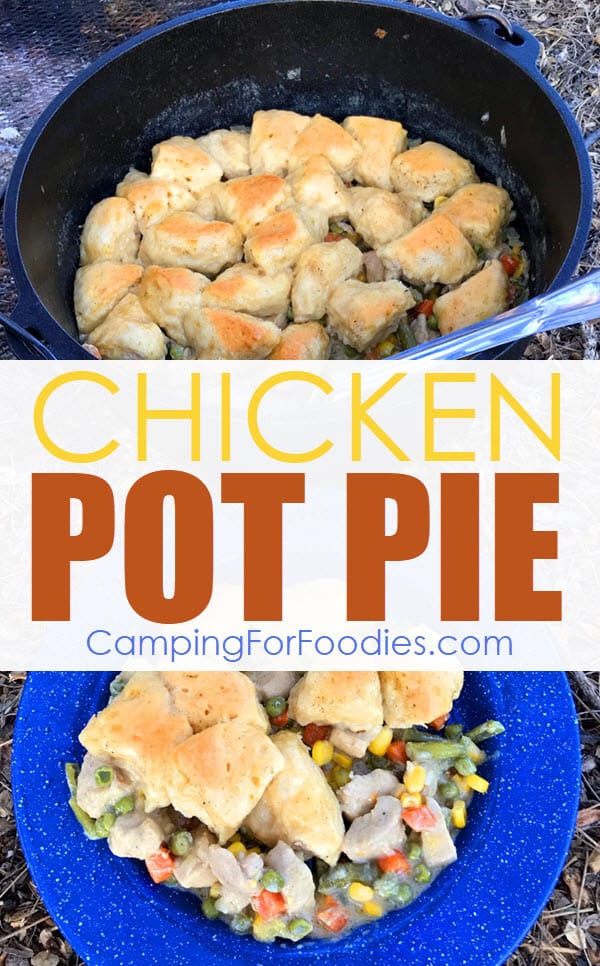 It only takes 5 minutes to prep this tasty campfire dinner!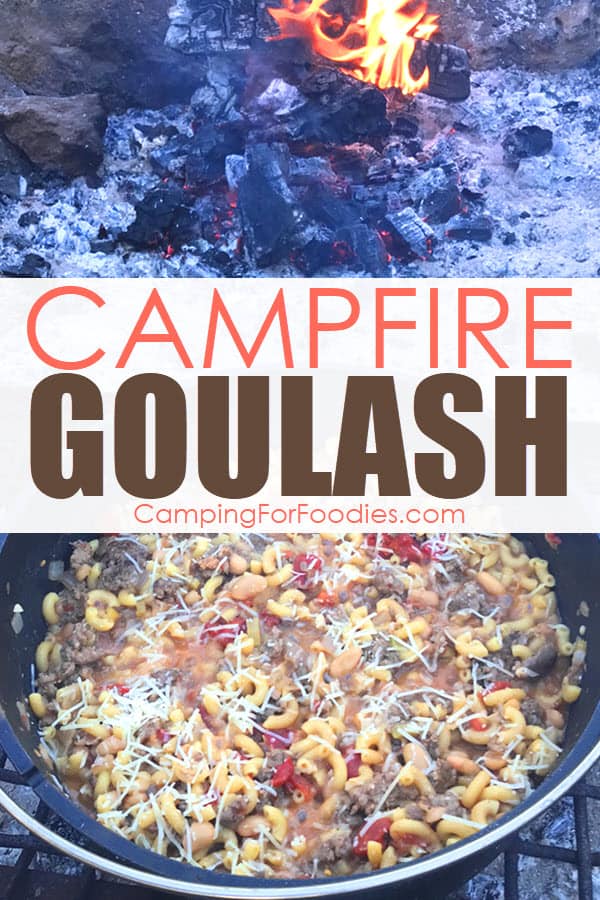 Chicken thighs are combined with petite potatoes in a fresh flavor profile that features lemon, garlic and fresh rosemary.
A simple homemade glaze mixture and crispy bacon top crown this wonderful loaf of meat!
Looking for hobo camping breakfast ideas? This casserole has flavors from the Southwest that come from chorizo sausage and diced green chilis.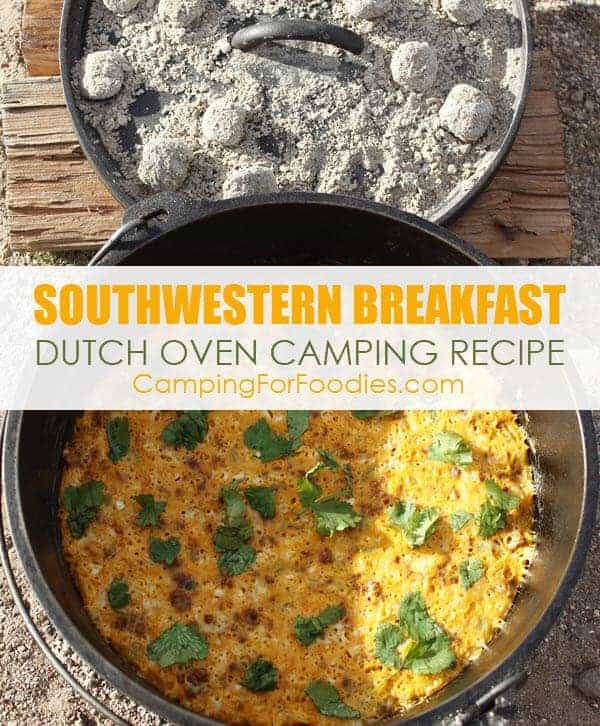 You know how easy it is to make hot dogs? This recipe is that simple too! When you butter the bread and toast it like grilled cheese, how can it not taste fantastic?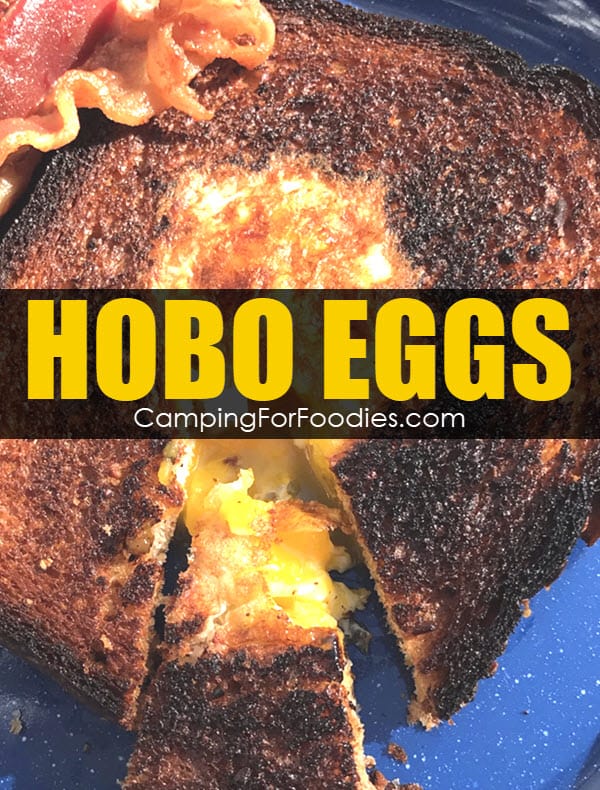 When you bake French toast in a casserole, the entire family can sit down and eat at the same time!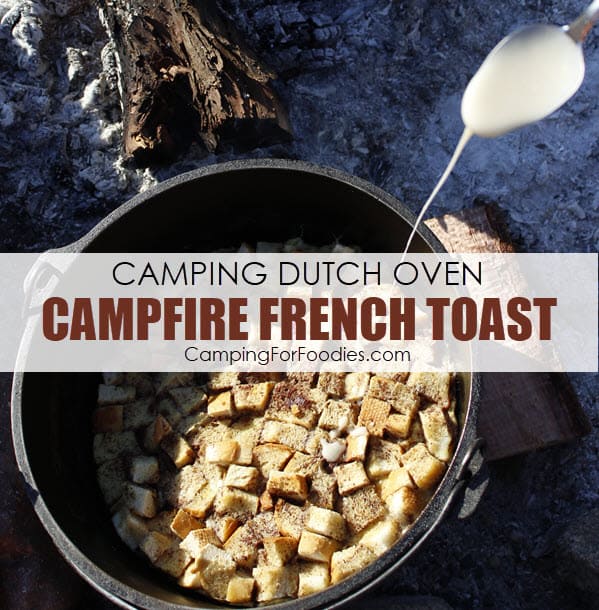 ---
More Yummy Meal Ideas
Make every single meal delicious and easy!