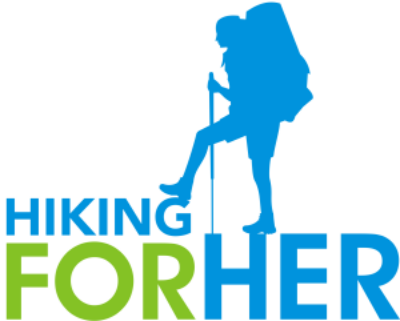 September 2021: A Note From Diane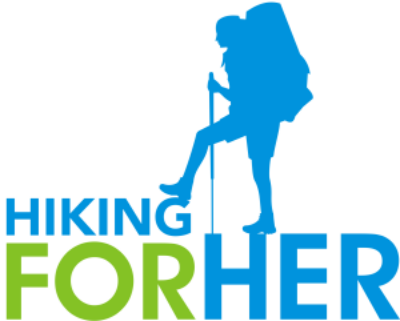 The equinox is a balancing point between darkness and light.

It's also a great time to dump out your backpack and be sure you're ready for the challenges of the new season.

Was that a hint?

Why, yes, yes it was.

This month, let's focus on some organizations and people who are inspiring us to get outdoors more and help us appreciate what's around us.
---
NEW TRAIL THROUGH OREGON COAST RANGE
The full route (60 miles) of the Corvallis-to-the-Sea ("C2C" for short) Trail has two points of hiking origination: Corvallis, and Ona Beach State Park (Pacific Ocean).

It winds along roads and even a short segment of highway, so be sure to study its entire length if you're looking for more of a backcountry type of backpacking experience.
---
CELEBRATE AN AMAZING WOMAN
Dianne Whelan has completed an amazing 500 Days In The Wild, and you can see a video of her journey that will impress you with her wisdom and humble attitude.

She begins the video with this line: ""Is this what you call a midlife crisis?"

Her authenticity continues to shine throughout the video, with quotes like these that made me smile:

"Solitude reveals what a mirror cannot."

"Not everything of value can be measured numerically."

It's 45 minutes long, so dip in and out as she chats about her intention to savor her experiences on the longest trail in the world – Tran's Canada Trail (now The Great Trail).

It took her 6 years and one month as she hiked, snowshoed, biked, paddled…
---
INCLUSIVE SIZING STUDY
It's not often that you find a study focused on inclusive sizing for hikers.

Sizing in outdoor brands (well known or not) rarely goes above a men's or women's XL, says a new study by outdoor e-commerce brand Cairn.

How do they know? They analyzed 70,000 customer data points. They found that gear companies continue to offer apparel sizes lower than what consumers want and need to hit the trail in comfort.

That's not really NEW news, women have been saying this all along. You should read some of the despairing emails I receive each month :/

But maybe it will grab the attention of more brands, and they will get to work on making inclusive sizing the norm, not the exception, for hikers.
And you might want to check out these 2 brands that are offering plus sizes for hikers.

I have no affiliation or experience with them, as they are relative newcomers on the hiking scene. If you purchase from them, please let me know what you think.
---
JUST FOR FUN
I have a thing for owls. I know they are all around me in the woods, but are rarely seen.

So it's a treat to watch a pair of owls bring some new life into the world, and to admire their dedication in the lengthy process of hatching and raising the owlets.

This 4 minute video is a compilation from "nest cam" footage taken last spring by Wild Birds Unlimited. I hope it makes you smile, too.
---
HIKING 17,000 MILES!!
Meet the couple who is hiking for an environmental cause: to bring attention to the impact of citizen science on our world.

Sonya Richmond and Sean Morton began their odyssey on June 21, 2019 and aren't done yet with the Trans Canada Trail!

They are using the iNaturalist app to record their observations as they hike.
Did you realize that the observations you make along the trail on every hike can help scientists with mapping, monitoring and identification?

Think of the mushrooms, trees, wildlife and more that you see on a hike, that no one else may ever see.

Interested in becoming a citizen scientist? Here's the link to the organization that can make it happen:
---
SUPERIOR HIKING TRAIL ASSOCIATION
This group is looking for a full-time Volunteer and Education Coordinator. Here's where to get more information before their deadline of October 15, 2021:
---
RECREATION EFFECTS ON WILDLIFE
The Applied Ecology journal published an article on how we as hikers might contribute to behavioral or physiological changes in the wildlife around us on trails.

Scientists Jeremy S. Dertien, Courtney L. Larson, and Sarah E. Reed reviewed 38 years of data on the effect of recreation on wildlife in an attempt to identify effect thresholds (the point at which you can measure behavioral or physiological changes in wildlife).

Their findings:

Threshold distances (how close people such as hikers had to get to disturb normal patterns) for wading and perching (passerine) birds were generally less than 100 m (328 feet), but greater than 400 m (1,312 feet) for hawks and eagles.

Mammal threshold distances were 50 m (164 feet) for small rodents and up to 1,000 m (3,280 feet) for large ungulates (hoofed mammals).

Interesting stuff to think about on your next hike!
---
THANK YOU!
Last month I asked for suggestions on topics for new articles. You were so generous, I sincerely thank you for helping me out of my writing slump.

We are not going to call it chore avoidance, agreed?

As a result of many excellent suggestions, I'm working on pulling together tips and resources for setting hiking goals for the new year, hiking with wide feet, and a few surprises.

Stay tuned for their release in next month's newsletter.
---
Is this you?
Have you requested an invitation to our Over Forty Hiker private community, but never gotten a response?

That is not okay.
I have heard from several folks about this, and to address this obnoxious problem I have changed how I receive invitation requests.

If you have requested one – but never got it- please hit reply and I'll send one to you ASAP.

I truly apologize if you've felt left out of the loop. I assure you it was not on purpose. Thanks to those who have let me know there was a problem.

If you're just now thinking about requesting an invitation, use the link below for more information.

Happy Equinox to you!
And Happy Trails to you, each and every hike,
Diane a.k.a. Happy Hiker
diane@hiking-for-her.com
---
Please consider this invitation:
Join Our Over Forty Hiker Community
---
Did you receive this newsletter from a friend?
Sign up for your own free monthly subscription.
---
Stop by these HFH pages for a little hiking inspiration! Likes, comments and shares are always appreciated.
Hiking For Her
HFH Facebook
HFH Pinterest
HFH Amazon Author Page
HFH Goodreads Author
---
Some of the links in this newsletter and on the Hiking For Her website may be affiliate links.
What does this mean for you?
You create a small miracle when you buy hiking gear through those links, by allowing a modest percentage of your purchase price to flow into the HFH coffers.
What's so miraculous about that?
You receive great gear that has been trail tested and approved by a seasoned hiker. You pay nothing extra. AND you help keep the free hiking tips flowing to your virtual trail buddies around the globe.
Wow!
And a sincere Thank You for your vote of confidence in Hiking For Her. It means a lot!
---